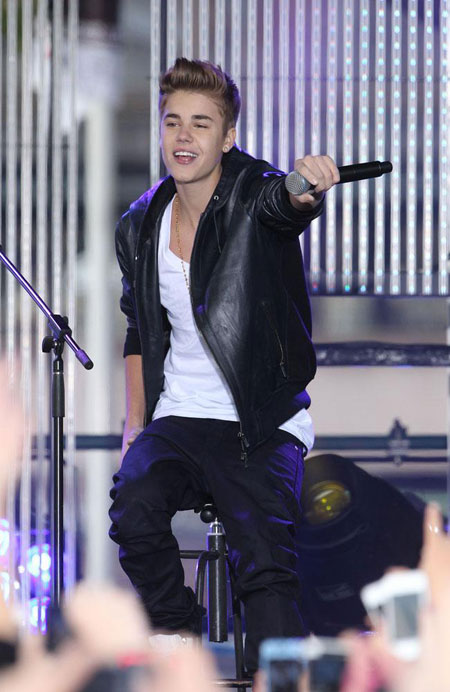 The 18-year-old singer - who is in a relationship with Selena Gomez - thinks it is important to notice small changes his girlfriend makes to her appearance and always tries to pay her compliments.
He told Rolling Stone magazine: "I make sure to do the little things, like noticing when they get their hair done or when they change their nail colour. Also saying things all the time - like, 'You're very pretty,' 'You're gorgeous,' things like that."
In the interview, Justin's manager Scooter Braun dismissed speculation that the 'Boyfriend' hitmaker's high-profile relationship is damaging to his career, insisting it makes him more desirable to fans as they get to hear about his romantic side.
He said: "Yes, there's gonna be some girls that if they see him with a girlfriend, it kills the dream - but there's also gonna be girls that see him with a girlfriend, hear about the romantic things he does and want him even more."
Meanwhile, Justin and Selena were pictured making a visit to sick children today (19.07.12).
The couple were spotted holding hands as they left the Starship Children's Hospital in Auckland, New Zealand.
Shortly before his visit, Justin tweeted: "Do something nice for someone else today. U know your truth...do it for the right reasons. (sic)"